Of all the topics, software development is somewhat tricky to elaborate without using complicated explanations. The software has important value in terms of its program. The software itself is the set of instructions that drives the computer to do specific tasks. It does not depend on your computer's hardware but makes computers programmable.
The primary task here is to use computer science to develop a software program that involves building, designing, deploying, and supporting software. The vitality of any firm improves when they join hands with a reputed IT consultancy and software development company for its needs. Partnering with an experienced software firm can save a lot of staff manhours, money, and the company's growth period.
Here is an Armenia-based IT consultancy and software development company, DevelopWay CJSC, that has been in the industry for more than fifteen years and knows how to deliver as per the mutually decided timeline.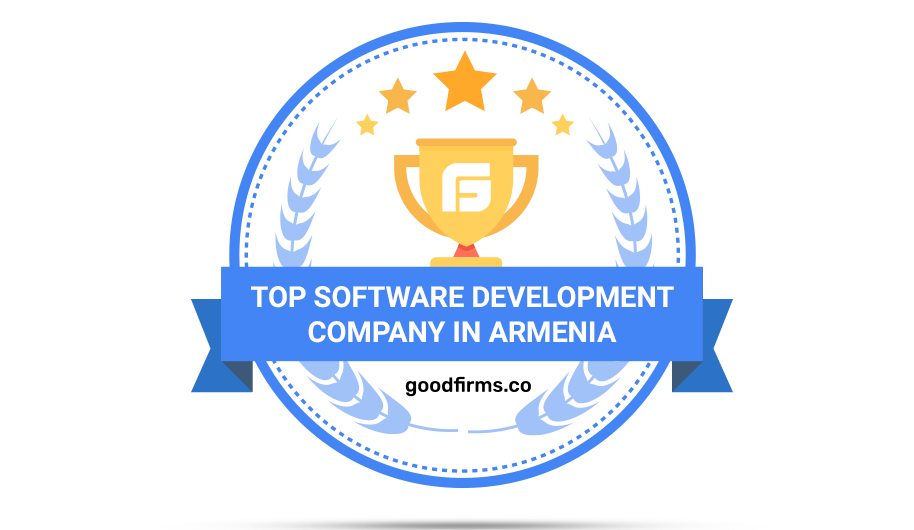 DevelopWay CJSC is one of the best software development companies that can help you establish your company's customized software. It has also gained recognition from GoodFirms (a trustworthy research and review platform) for its high-quality project outcomes, value for money, exceptional proficiency in mobile app and web development, desktop application development, IT consulting, and UI-UX design. Today DevelopWay CJSC is among the top software development companies in Armenia, as per GoodFirms Research Methodology. 
DevelopWay has served over thirty clients, completed more than fifty projects, and consulted more than seventy teams. They have vast experience developing custom software, mobile applications, and web applications. Their service range also encompasses the software development life cycle and accommodates diverse corporate requirements.
As a leading software development firm, DevelopWay has great talents who are well-focused, familiar and have experience working on technologies such as: 
●      Java, Javascript
●      React, React js
●      JSF, JBoss
●      SQL Swift
●      iOS and Android
●      Angular, HTML
●      CSS, Php
●      WordPress
As a software development partner, it helps scale its client's business with technologies. It claims to focus on quality and efficiency for gaining long-term business from its clients. They value professionalism, commitment, and responsibility. However, their main principle is to keep up with international standards and get the trust of their customers.
What Do Clients Say About DevelopWay CJSC?
DevelopWay Recognized for its Work
DevelopWay is known for delivering the best quality in less time amidst global organizations. One of their key principles is keeping with international standards during the software development process. Moreover, They are also making policies resembling internationally recognized methodologies.
DevelopWay's Esteemed Clients:
GoodFirms Research Methodology
GoodFirms Research Methodology is an exclusive campaign run by GoodFirms to help its listed companies gain a stamp of approval with regard to their offerings and thereby strengthen their online reputation and leads. The campaign is an effort to encourage companies to accelerate their rankings on the GoodFirms platform by adding more and more client reviews and strengthening their profiles.
About GoodFirms: ​Established in Washington, D.C., GoodFirms is an outstanding B2B research review firm that identifies digital marketing and web development firms that offer unmatched services to their clients. GoodFirms' extensive research methodology rates organizations, enhance their internet reputation, and aids service seekers in selecting the ideal technology partner for their company needs.
Author Bio: Ryan Allen is a content writer @ GoodFirms – a full-fledged research and review platform offering an excellent platform to all software and mobile app development to excel in their respective fields. He has a Master's degree in Journalism and is an avid non-fiction reader.