We are excited and proud to have been awarded by Techbehemoths for our outstanding Web Design, UX/UI Design, and Custom Software Development services. A big "thank you" to our loyal customers and talented employees for making this possible!
DevelopWay is an Armenian Software Development company that delivers quality IT services and products to clients. Our experienced team members value professionalism, innovation, commitment, and accountability. We have over 15 years of experience in the software industry. Our main principle is maintaining international standards during the software development process to ensure the quality and efficiency of our products and services. This allows us to build long-term relationships with customers and provide the best possible service to our clients.
About Techbehemoths 2022 Award
Techbehemoths announced Y2022 top IT service-providing companies from 140 countries, as listed on their website. The companies were chosen based on their services, reviews, portfolio interaction with their business profile, the cooperation these companies had with their clients, and several other metrics.
What Makes TechBehemoths Awards Different from Other Similar Events?
What sets TechBehemoths apart from other similar events is the transparency of the evaluation process. Companies are judged solely on merit, without any paid positions or advertising. This makes it a great platform for both IT companies and people looking for services. Some of the key criteria used to evaluate companies at TechBehemoths include:
Client reviews
Business portfolio
Business profile strength
Service demand and popularity
User activity on the company profile
Website description
Community feedback
Operational power
What Is Custom Software Development?
Custom software development is the process of creating, deploying, and maintaining software tailored to specific users or organizations. Because it's designed to address specific needs, custom software can be a great solution for businesses with specific goals and pain points. If you're looking for a custom software development company to help with your next project, contact our experts, and we'll help you build the software of the future, designed specifically for your business needs! 
DevelopWay's Custom Software Services
Developway's service portfolio covers entire custom software development lifecycle to meet the wide-ranging business needs of the clients, We value creativity, responsibility and professionalism, at the same time focus on the enthusiasm and innovative approach of the younger generation.
Services we offer: 
Custom Software Development
Custom Application Development
Custom Web Development
Enterprise Application Development
Custom Mobile Development
How Do We Approach Your Business Requirement?
Planning and Analysis
We, at DevelopWay, initiate the estimation process, to understand the effort needed for the delivery of the needed software, irrespective of the documented need, if the customer has a clear understanding of the final product and is able to provide some of the business and technical requirements, say some functionalities, client profile, business model or app mockups, etc. 
Strategy Development
The collaboration strategy design includes decision-making to choose the right engagement model, pricing plans, project management style and framework, communication frequency, and method, etc. The decisions are based on different factors like the workflow of the company, size of the project, client participation preferences, team maturity, delivery time, and envisioned budget.
Custom Software Design and Architecture
After the planning and analysis stages, it's time for design and architecture. In this phase, system and software design documents are created based on the requirements specification documents. Software architecture provides an overview of the system structure and how the various elements and components within the system interact with each other. Software design delves into the implementation details of the system, focusing on code-level design to help transform requirements into implementation.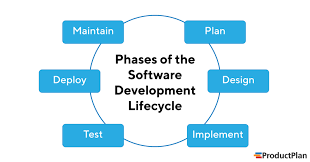 Development 
At this stage, developers start to build the system. The coding is done as per the specifications set out in the previous stage. Requirements are transformed into tasks and assigned to individual developers. This is the longest stage in the software development life cycle process.
Testing
After the code is written, it will be deployed in a test environment. The quality assurance and testing teams identify errors and defects at this stage. They communicate these to the developers, who then fix the issue and send it back to quality assurance for retesting. This process continues until the software is stable and meets all business.
Deployment
After the software testing phase is complete and all errors have been addressed, the final deployment process commences. The system is put into production to verify its functionality, completeness, and accuracy. Once it passes this stage, the software is ready to be released to end-users.
What Software Development Methodologies and Frameworks We Use?
Agile
Agile methodology is a popular development practice that emphasizes continuous interaction between development and testing throughout the software development process. In agile methods, projects are divided into small incremental builds. These builds are delivered in iterations, each of which lasts one to three weeks. The most popular agile methodologies are Scrum and Kanban.
Scrum
Scrum is the most commonly used agile development framework. It is a lightweight process framework that focuses on three key areas: roles, artifacts, and time boxes.
Kanban
While Scrum is based on short, focused sprints, Kanban is more continuous and fluid. Kanban is all about visualization workflows, efficiency, and limiting WIP.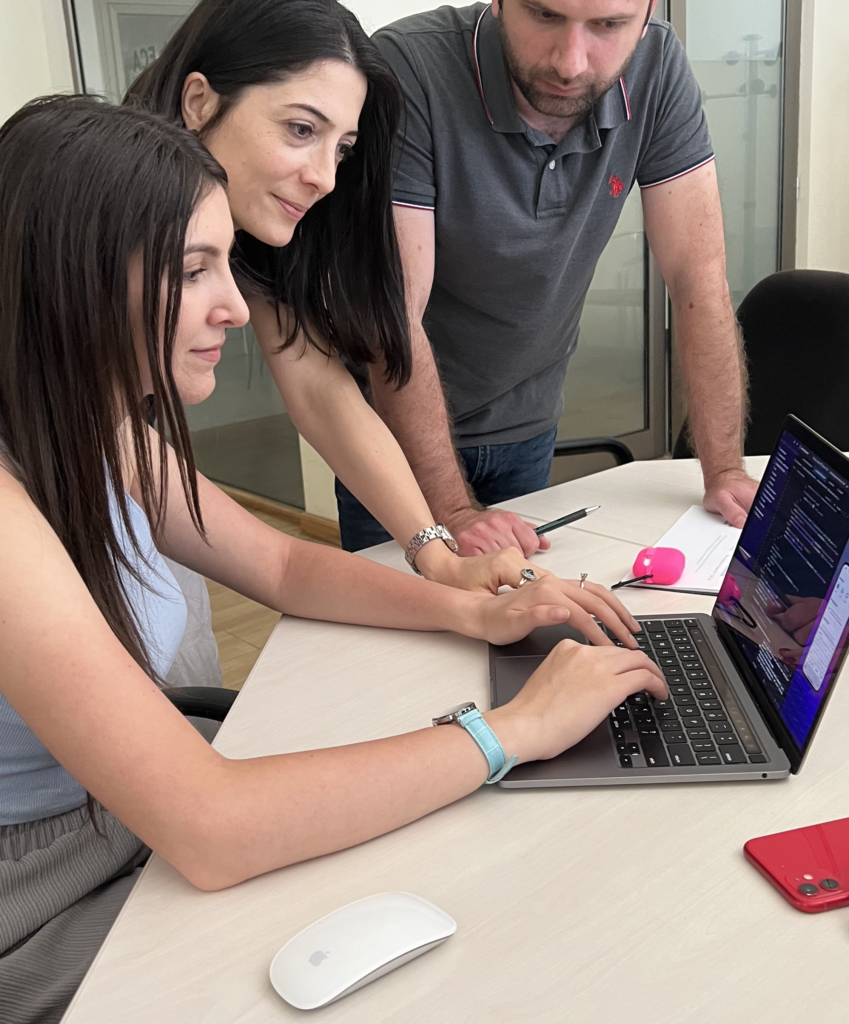 Devops
Agile development practices ushered in new disciplines of software development, one of which is DevOps. DevOps is a set of practices that combines software development and IT operations with the aim of shortened systems development life cycle and continuous delivery with high software quality. DevOps complements Agile software development; in fact, several DevOps aspects originated from the Agile methodology.
Other Agile Models
There are several other variations of Agile development, including feature-driven development, Extreme Programming (XP), Crystal, and test-driven development. All of these methods fall under the Agile umbrella.
Waterfall Model
The waterfall model is a widely accepted SDLC model. In this method, the software development process is divided into various stages. In this model, the result of one stage is used as input for the next stage. This model is document-intensive, and early stages document the operations that need to be performed in subsequent stages.
Lean Development
As an adaptation of lean manufacturing principles, Lean Software Development (LSD) offers a comprehensive framework that supports agile organizations. This framework is composed of values, principles, and best practices that have been gleaned from successful implementations of LSD.
Rapid Application Development
The RAD model is a software development methodology that prioritizes more on the development task, and there is less concentration on planning. This method aims to accelerate the entire development cycle developing software in a short period
What are the Risks Of Outsourcing Custom Software Development and How to Manage them?
Undefined Metrics
Both parties should have an understanding of how to define, measure, and understand the progress being made on the project.
Inconsistent Priorities
If the team's priorities are unclear, it will lead to communication problems and affect the final outcome.
Lack of Executives' Engagement
It's important that senior managers spend enough time on the project and that they share responsibility for the project's success with the outsourced partner. Internal team members should be involved in the project.
Not effective Team Interactions
It's important to have efficient communication between the customer and the outsourced development team. Otherwise, it'll be difficult to establish a proper workflow.
Inadequate Skills
It's important to establish clear QA procedures and quality standards that are understood by both parties. This will help ensure a successful outcome.
How to Manage The Risks Of Outsourcing Custom Software Development?
DevelopWay team has nearly 14 years of experience in outsourcing partnerships, which has given us the unique perspective necessary to manage software development projects successfully. Our approach takes into account all of the critical factors that can make or break a project, ensuring that your software development goals are met – and exceeded. Learn more about DevelopWay's approach of Managing Software Development Challenges in our recent article.
More Insights on Custom Software Development
DevelopWay's practical guide for choosing the Right Custom Software Development Outsourcing Partner for Your Business.
We share some insights about the best practices applied in custom software development estimation (including tips to avoid the risks inherent in the estimation process).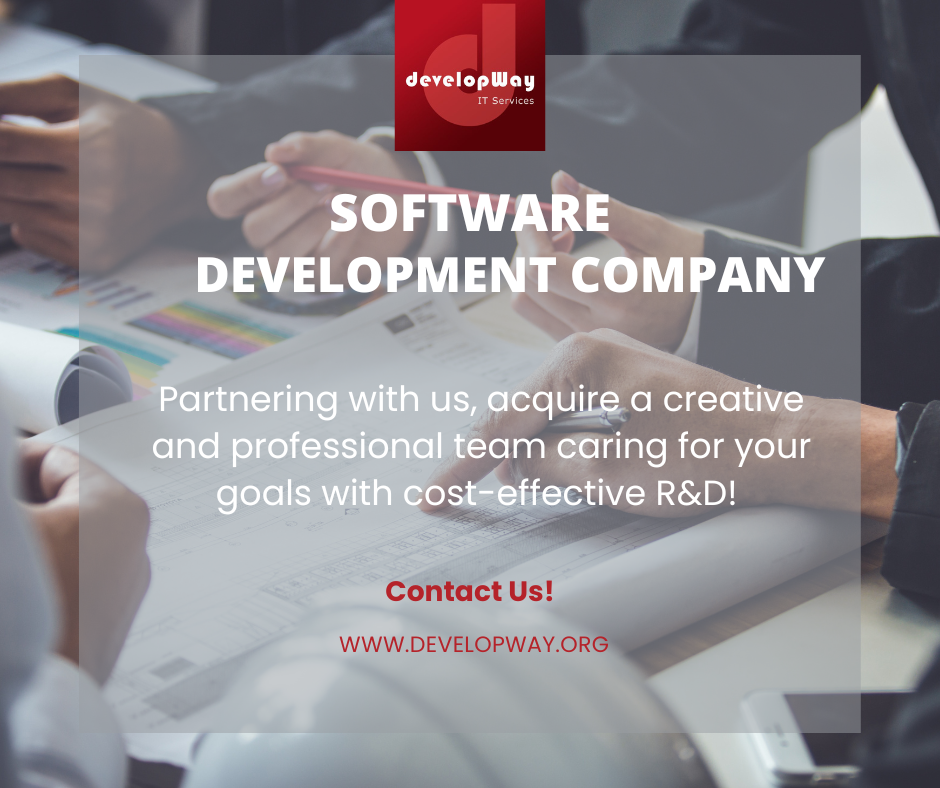 If you will need advice, contact DevelopWay, to get the answers to your tough questions and get help to build the software designed specifically for your business needs.